Stunning Apache Junction Home with Superstition Mountain Views, RV Parking, and 3-Car Garage – No HOA!

Welcome to this stunning home with breathtaking Superstition Mountain views, RV parking, and a spacious 3-car garage. Nestled in the heart of a vibrant community, this property offers a luxurious lifestyle with its remarkable features and convenient amenities. Best of all, there are no HOA fees to worry about, allowing you the freedom to truly make this house your own.
As you approach the property, you'll be captivated by the fantastic views of the majestic Superstition Mountains. The allure of this natural wonder will never cease to amaze you, offering a picturesque backdrop that will leave you in awe every single day.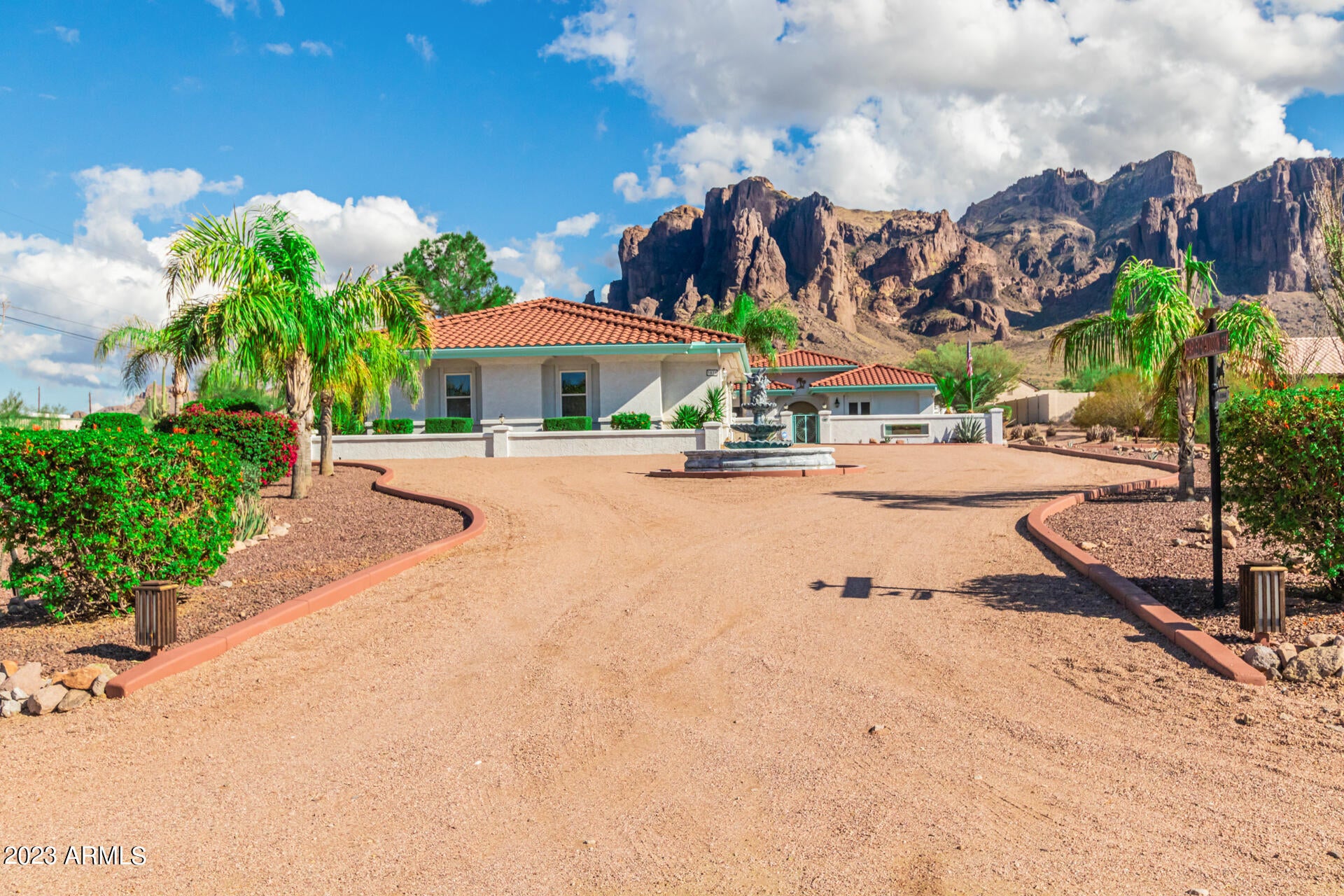 This expansive home boasts a detached 3-car garage that can also serve as a casita. With running water and ample space for a bed and furniture, this versatile area spans approximately 1600 square feet, providing endless possibilities. Whether you envision transforming it into a guest suite, a home office, or a hobby space, the choice is yours.
For those with a love for adventure and the open road, this property offers RV parking and electric/sewer connections for two RVs. Gone are the days of searching for a suitable storage facility or struggling to find a parking spot for your cherished recreational vehicle. Embrace the freedom of exploring the world on wheels, knowing that your RV is always ready for your next adventure.
As you enter through the gated courtyard, you'll be greeted by multiple inviting eating areas and the vibrant green of artificial turf. This low-maintenance feature ensures that you can enjoy the beauty of a lush lawn without the hassle of constant upkeep. Whether you prefer dining al fresco or simply basking in the sun, this courtyard offers the perfect space to relax and entertain.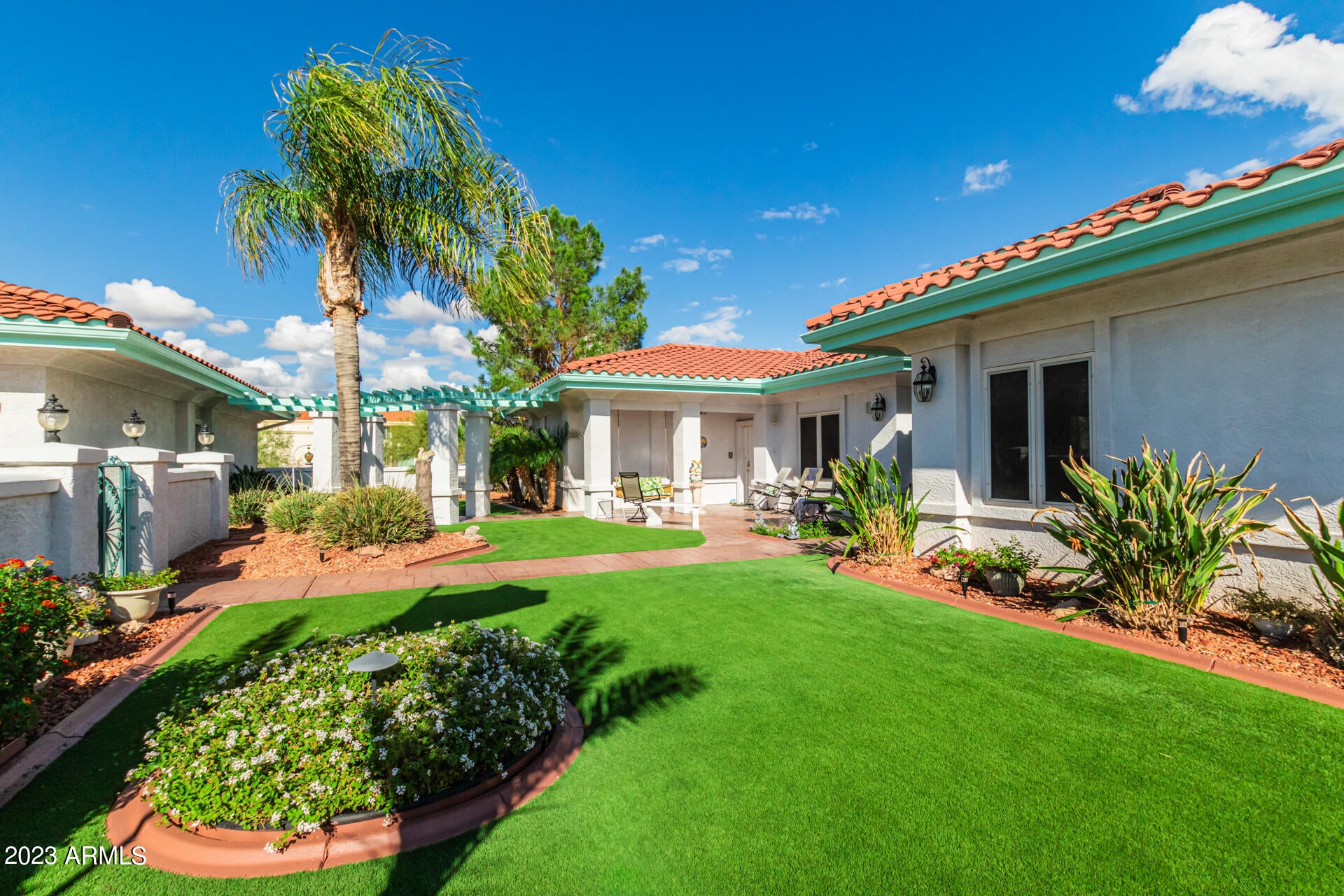 Step inside, and you'll be immediately welcomed by a spacious living room that boasts high ceilings, allowing natural light to flood the space. The harmonious blend of soft carpet and tile flooring creates a warm and inviting atmosphere, inviting you to unwind and make yourself at home.
The formal dining room, complete with a wet bar, is perfect for hosting elegant dinner parties or enjoying intimate meals with loved ones. The wet bar adds a touch of sophistication, allowing you to effortlessly entertain guests and serve up your favorite beverages.
For those who love to cook, this home's gorgeous kitchen is a dream come true. Featuring granite counters, ample cabinetry with crown molding, recessed lighting, and matching appliances, this culinary haven is both stylish and functional. The pantry provides ample storage space for all your cooking essentials, while the island with a breakfast bar offers a convenient spot for casual dining or a quick morning coffee.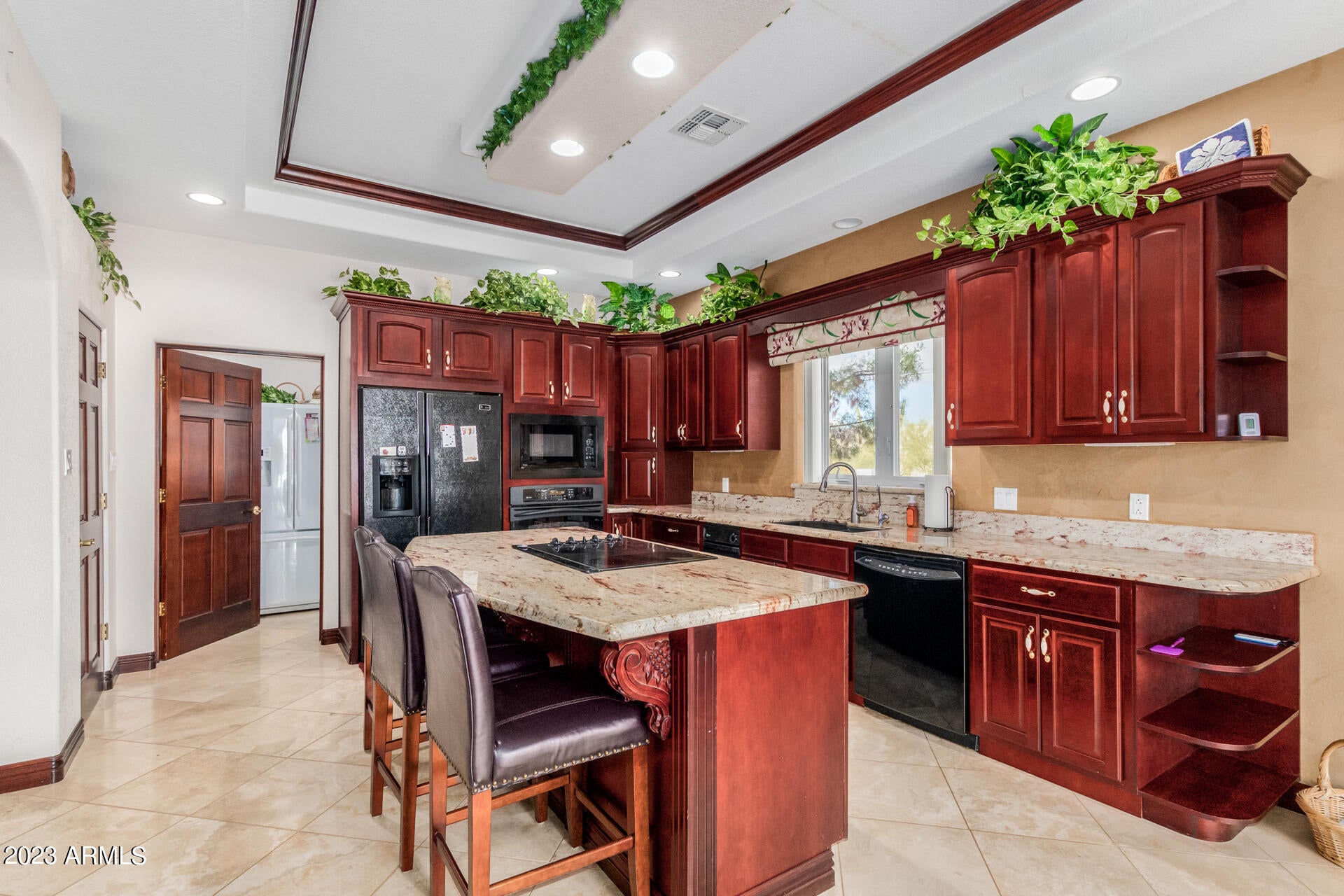 But the wonders of this home don't end there. Step outside into the backyard oasis, and you'll find a full outdoor kitchen, perfect for hosting memorable gatherings with friends and family. Imagine grilling up delicious meals while enjoying the stunning mountain views and the fresh desert air. Additionally, a separate storage unit in the back ensures that you have plenty of space to store all your outdoor equipment and belongings.
Retreat to the main bedroom, a serene haven that offers ultimate relaxation. With private outdoor access, you can wake up to the tranquil beauty of the Superstition Mountains right outside your door. The walk-in closet provides ample storage space for your wardrobe, while the ensuite bathroom features dual vanities, offering convenience and luxury.
This remarkable property also boasts a 3-car garage, providing ample space for all your vehicles and storage needs. Built in 2004, this home offers modern amenities and a well-designed layout that perfectly complements your lifestyle.
One of the unique selling points of this property is the absence of monthly HOA fees. Enjoy the freedom to personalize your home and make it truly yours, without any restrictions or additional costs. Embrace the joy of homeownership without the burden of HOA regulations.
Beyond the comforts of this luxurious home, you'll find an array of outdoor activities to indulge in. With the best Superstition Mountain views right at your doorstep, you'll have the opportunity to explore nearby biking and hiking trails, immersing yourself in the beauty of the surrounding landscape.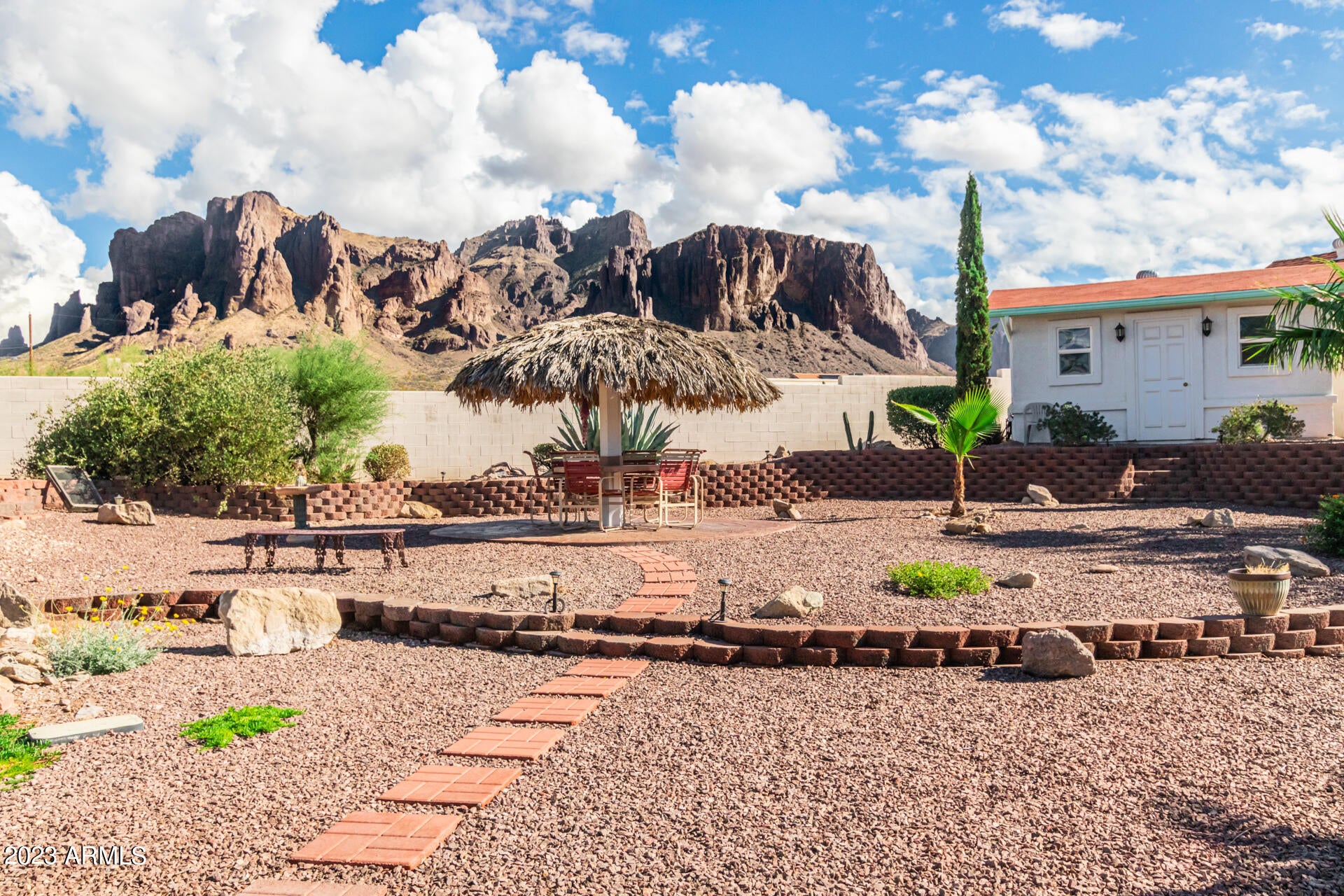 In conclusion, this stunning home offers not only a luxurious living experience but also the chance to embrace the natural wonders of the Superstition Mountains. With its RV parking, 3-car garage, and no HOA fees, this property provides the perfect blend of convenience and freedom. Don't miss your chance to own this remarkable piece of paradise and make it your forever home.
Presented by:
Alan Brown